About This Project
A friend of mine works in a neuroscience lab and mentioned that she recently had an MRI as part of a study. I recently read an instructable that detailed the process required to transform the medical scans into a printable model, and decided to try my hand at it.
The standard file format for MRI scans is called DICOM. The first step that was required was to isolate the brain from rest of the bone and tissue that makes up the head. To perform the "skull-stripping" I used a program developed by UCLA called Brainsuite that automates the process.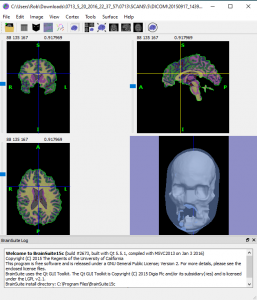 The next step was taking the skull-stripped brain and generating an STL file. I used a program developed by Brazil's Ministry of Science and Technology called Invesalius to perform the conversion.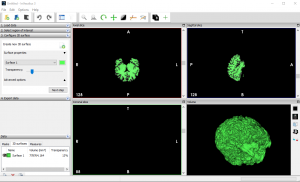 I cleaned up the resulting STL to make it more printer-friendly. There were many defects in the resulting mesh which I used meshmixer to repair. This took forever! Although I was able to automatically detect and repair many of the imperfections, there were still quite a few that I needed to manually fill. I felt like like I was performing brain surgery!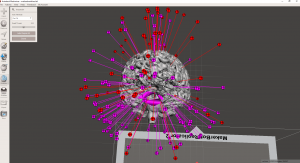 Finally, the model was ready to be printed. I used my trusty Ultimaker 2 to print the finished product at approximately 1:8 scale.
And voila! It's not every day you get to hand someone a model of their own brain. What a world we live in!